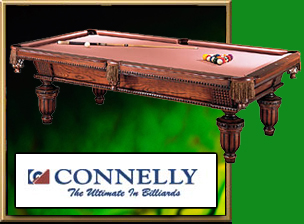 The Ultimate in Billiards
An amazing amount of wood craftsmanship goes into every table built.
Given the finest materials your tables deserve. Connelly is committed to building the best possible tables. Precision machinery helps in the manufacturing, of course, but in the end it all comes down to a keen eye for detail and a determination to never take short cuts, never settle for almost right.
"